Brazilian Police Ride The Strangest Looking Horses
When you think of Brazil, you might first think of Amazonian rainforests. But the island region of Source also features flooded fields, swamps, and beaches. So military police ride around on water buffalo instead of horses. These giant beasts might be slow, but allegedly they can outrun criminals in rivers and quagmires. But since water buffalo are not native to South America, how did they get to the beautiful country of Brazil?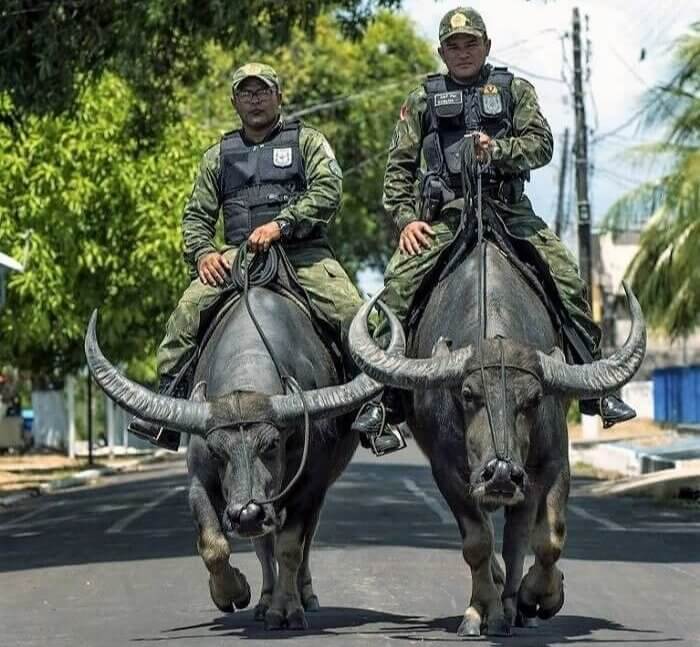 Legend says that at the end of the 19th century, a ship transporting buffalos from India to Guyana sank near the Marajó coast and the water buffalo swam to shore, where they thrived.
Auto Amazon Links: Could not resolve the given unit type, . Please be sure to update the auto-insert definition if you have deleted the unit.